The Requirements
To be a good fit for this opportunity you will have:
A bachelor's degree, ideally in Electrical Engineering; an MBA is a plus.
Significant experience and a track record of success in product management for audio projects, including:

Strong technical and product development knowledge AS WELL AS a thorough understanding of the business side, including consumer markets, suppliers and competitors.
A proven ability to develop and manage product roadmaps that result in market share growth.
Experience managing a P&L.

The ability to thrive in a dynamic, entrepreneurial environment.
A process orientation a well as the agility and flexibility to respond to changing priorities.
Solid organizational skills and a detail orientation.
A team player approach as well as the ability to achieve goals independently.
The Role
You will report to the Vice President, Product Development - A/V. While this position has no direct reports at this time, we expect that, as the audio categories grow, you will build a team. The range of products includes headphone design, wireless technology, home theater and soundbars, audio consoles, lifestyle products and new emerging technologies like Internet based Audio solutions.
You'll provide both technical and business leadership. Internally you'll work with Business teams to develop and execute business models, strategy and tactics; with Sales, including attending and presenting in customer meetings; with Technical to define and develop new technologies and products, and to plan two to three years out; and with Program Management to drive roadmap schedules.
Quick question for you - click here

Externally you'll interact with customers, suppliers and others.
More specifically, your activities will include:
Developing and maintaining the 18-month HDTV roadmap, including analyzing market data and working with key technical suppliers and market research.
Evaluating international requirements for the roadmap.
Assisting with PR and product launches in writing market specifications, definition of packaging, manuals and other key marketing collateral.
Ensuring projects remain on schedule.
Surmounting scheduling obstacles.
Researching new product growth areas primarily focused on new revenue and margin opportunities outside of core TV business.
Performing technical studies of the market trends to assist in overall roadmap development of VIZIO products.
Note: this description is intended to give you a general overview of the position and is not an exhaustive listing of duties and responsibilities.
Why VIZIO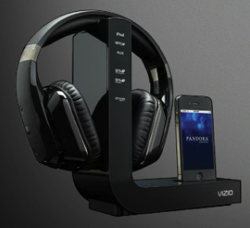 Own the success
-- you'll lead a strong growth category: we developed soundbars as an alternative to home theater "in a box" and currently own 50% of that market. Furthermore, we expect that market to pass the "in a box" category in a year or so. While our competitors maintain traditional and conservative branding, you'll help promote VIZIO as a "hot" brand mixing things up in the middle of the consumer electronics revolution.
Award winning innovation
-- we are committed to setting the pace with regard to emerging technology and you'll play a key role in ensuring we stay on the forefront. But don't just take our word for it -- we've garnered numerous industry awards for the quality of our products. For example, Consumer Reports ranked VIZIO among the best in several categories, including "Best Home Theater." See
About VIZIO
for even more awards.
Unique business model
-- at VIZIO we're making innovative technology a commodity . . . we're not here to build a cheap product, but to make quality products affordable. Because we're a smaller company, you won't be typecast into the same role over and over; we encourage our people to grow beyond their job descriptions.
Winning perspective
-- our CEO, William Wang, gained a new perspective on life after surviving the crash of a Singapore Airlines 747 in 2000; shortly afterward he brought this new perspective to consumer electronics. Today Mr. Wang heads up a company with a reputation for innovation as well as multi-billion dollar revenues. For more on Mr. Wang's story, check out the article in
Inc. Magazine.
Clicking on this link will open a new browser window, but be sure to come back to submit your resume!
Great environment
-- in our hip, entrepreneurial and creative environment you will enjoy a good deal of autonomy and be able to shape this role moving forward. Bureaucracy is the enemy and creativity is our weapon! Our footprint is global, our staff is highly diverse and the office space is furnished in funky Zen.
Excellent compensation
-- in addition to a competitive salary and bonus incentive program, we offer comprehensive benefits.
Pictured: our Home Theater Headphones feature active noise canceling, 40mm neodymium drivers, Dolby Digital and SRS audio processing. Included is a wireless dock for iPod®.
Keys to Success
To excel in this role you will have a knack for orchestrating a large number of moving parts and keeping those parts turning smoothly and moving forward. You'll also need to ensure the technical considerations integrate seamlessly with the business aspects.
In addition, in order to be an outstanding Senior Product Manager, Audio, you will:
Combine strong self-motivation, discipline and flexibility; a lot of companies claim to have a fast-paced environment, but at VIZIO we make them look like slo-mo clips.
Demonstrate strategic agility, financial and business acumen and the willingness to "roll up your sleeves" to execute with excellence.
Look beyond your job description to see what needs to be done; people at VIZIO share a strong sense of ownership and accountability.
About VIZIO
Entertainment Freedom for All
Headquartered in Irvine, California, VIZIO is America's #1 LCD HDTV Company. In Q2 2007, VIZIO skyrocketed to the top by becoming the #1 shipping brand of flat panel HDTVs in North America. Since 2007 VIZIO LCD HDTV shipments remain in the top ranks in the US. William Wang founded VIZIO in 2002 with the idea that everyone deserves to own the latest technology. Today VIZIO has grown to over 160 employees and billion-dollar revenues.
We feature much more than great prices. Our efficient LED backlit TVs exceed current ENERGY STAR 4.1 guidelines, and we also offer 3D, VIZIO Internet Apps
TM
, Wireless HD Audio, full array TruLED
TM
and edge lit Razor LED
TM
displays. Our product portfolio includes the VIZIO Tablet, a Dual-Band HD Wireless Internet Router, Theatre 3D
TM
Glasses, the VIZIO High Definition Audio Dock (pictured) and more.
VIZIO has won numerous awards including:
#1 ranking in the Inc. 500 for Top Companies in Computers and Electronics.
Fast Company's 6th Most Innovative CE Company of 2009.
CNET's Editor's Choice.
Bluetooth.org Best of CES.
Good Housekeeping's Best Big-Screens.
And many other prestigious honors.
Pictured: this 5.1 Surround Sound Home Theater features a wireless subwoofer, Dolby Digital, DTS 5.1TM, SRS CircleCinema HDTM, and SRS TruVolumeTM.